Je veux aller à Versailles.
4 tags
J'arrive a Paris
I am counting down the days (not long now) until I embark on a journey to Paris. I have never done this before. Like travel solo to a country I have never been but yet heard so much of. I first grew fascinated by the language many years ago and have been undertaking French lessons ever since. I don't know what got me into this whole French thing, I would say curiosity, in relation to its...
3 tags
Watch
A video of my friend Camelia from Paris ! Had so much fun learning about France, the culture, the cool places to go, and her helping me with the language which I have been learning for 4 years ! Of course, it was such a delight to show her around Perth and help her with English lol #Paris2013 #merveilleuserencontre
Paris in the eyes of a cute little 10 y.o boy
[at a dinner party]
Aaron: Do you watch any horror movies?
Daniel (10 years old): Yes, the devil wears Prada, that's a horror movie.
Aaron (laughs): LOL Daniel thinks devil wears Prada is a horror movie
Me: huh, how is DWP a horror movie?
Daniel (as matter of factly): The girl who was about to go to Paris almost died, she got banged by a car, and almost lost her job, so it's a double kill. Imagine you lost your job before going to Paris...
3 tags
Emma Lousie Birdsall - Monday, Tuesday, Wednesday →
I absolutely adore this performance by Emma Louise Birdsall ! It aired on telly tonight for the Woolworths advertisement. She is from a different era, what a sublime performance. I loved every moment of it. #i<3JAZZ 
"If you hear a voice within you say "you cannot paint," then by all means paint,..."
– Vincent Van Gogh (via julie911)
"A single event can awake within us a stranger totally unknown to us.  To live is to be slowly born." —Antoine de Saint-Exupery
"I'm an introvert… I love being by myself, love being outdoors, love taking a..."
– Audrey Hepburn 
"Silence make the real conversations between friends. Not the saying, but the..."
– Margaret Lee Runbeck 
"Cherish your solitude. Take trains by yourself to places you have never been...."
– Eve Ensler (via theroaringpresent)
Ma vie à Perth~
Now that I've graduated from Uni, I feel as though I am in for a new season, a new change. Adding to the fact that I'd completed my internship at an Accounting firm, I feel even more liberated. Though I'm in a great position, it is still a period of limbo, filled with options and ambitions. On another note, I'm going back to French class this week. They changed the time...
"là, tout n'est qu'ordre et beauté, luxe,calme et volupté"
– Charles Baudelaire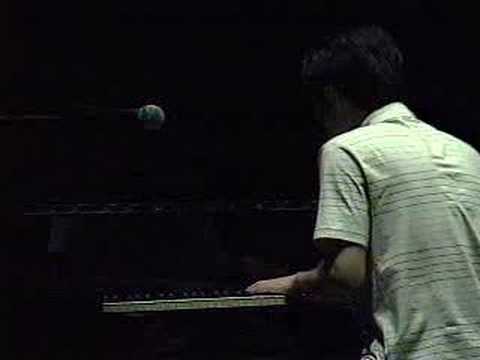 Blue
Chilly weather today, moderate strong gustly wind. Perfectly describes my mood for the day. Finished my test today in one hour and walking to the carpark, the wind destroyed my hair style. Anyways, I'm thinking about lunch , what to eat… Sigh, I have to yet again play along today… But never mind, it won't last forever.
1.1.11
It's a new year! =O so fast! Need to construct a resolution soon! I had a fairly good night… Went to Jacqie's house to count down. Played snake and ladders, card games, truth or dare and then Andrea randomly invented the 'CHICKEN' game! We also had some drinks. I only had 3 small shots of midori and sprite, just to get the blood circulating. I'm so glad...
"What's in a name? That which we call a rose by any other word would smell..."
– Shakespeare
Mon anniversaire
Had a happy, fun filled 21st birthday… The weather was hot and humid! Went to church in the morning; the sermon was about being thankful… had lunch in the city and went for Boxing day shopping though I didn't get anything. Then, had a nice dinner. I'm thankful for life, for having the chance to be in Australia this year for Christmas. For all the calls, whatsapp, text,...
"A lady's imagination is very rapid; it jumps from admiration to love, from love..."
– Mr. Darcy, Pride and Prejudice (via wickedfine) I love Mr Darcy
Mon anniversaire~
It's my birthday…. I'm officially 21 at the peak of my youth :) I'm lovin' life though I really miss my grand-dad. Wish he's still here for my 21st etc..
"Santa baby, hurry down the chimney tonight…."